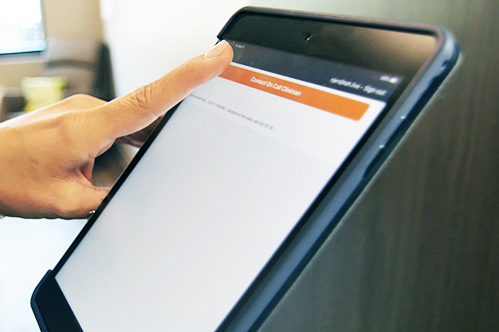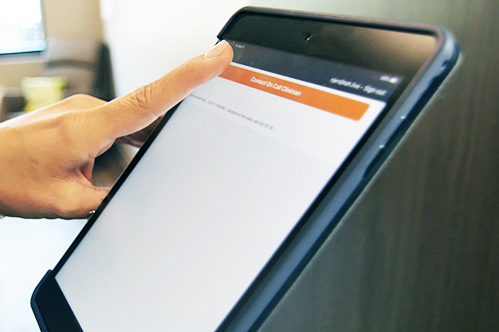 Third Eye Health provides world-class medical care in post-acute and long-term care settings, preventing unnecessary trips to the hospital by treating residents and patients in place. Through its comprehensive program, Third Eye Health has developed the nation's most utilized post-acute virtual care network consisting of over 80 board-certified physicians.  Third Eye Health's physician-led virtual care, paired with proprietary telehealth technology and care coordination services, provide nurses with immediate physician access on nights, weekends, and holidays, helping to reduce unnecessary acute transfers and readmissions. By lowering adverse events and enhancing regulatory compliance, Third Eye Health positively impacts care quality.
Virtual Care at Work
Third Eye Health's EHR-integrated mobile technology virtually connects post-acute nurses to a physician within minutes, working in tandem via text message, video chat and medical data exchange to care for patients as soon as a need is identified. Third Eye Health operates as a centralized integrated platform managing all virtual encounters. Dedicated Care Coordination Managers proactively outreach to the facility and primary providers, reviewing each encounter to ensure care continuity.  SNF administrators and nurse leaders rely on Third Eye Health's analytical reporting tools to optimize care and quality.  The halo effect of Third Eye Health's comprehensive services and technology brings positive financial returns to SNF operators who experience improving quality metrics and census while partnering with Third Eye Health.
Proven Results
Leading national and regional skilled nursing chains rely on Third Eye Health's services and technology, which are also endorsed by major health systems. To date, the organization has served over half a million patients in a post-acute setting and has maintained a 90% average treat in place rate since its inception. The ability to provide high quality virtual bedside care at scale has led to the organization's growth, quadrupling its client base in one year's time in 2020.  Continued exponential growth into 2021 includes the addition of several hundred private and publicly owned skilled nursing and assisted living facilities nationwide.  Currently, the organization serves over 1,000 skilled nursing facilities, over 11,000 nurse users, and over 100,000 patients annually across 32 states.  In 2021, Third Eye Health continues to make strides in improving quality measures and clinical outcomes while serving the largest volume of high acuity patients the organization has ever experienced with an average treat in place rate of 92%.  Using Third Eye Health, organizations have, on average, reduced their 30-day readmissions by over 25%, preventing value-based penalties while strengthening relationships with local health systems.

Case Study
The value Third Eye Health contributes to the post-acute market is evidenced in a recent case study with Third Eye Health client, CarDon & Associates, a midwestern senior community operator, and EHR leader, MatrixCare.
Read the case study here.
https://thirdeyehealth.net/wp-content/uploads/2021/07/Nurse-Hands-2c-HomePage2.jpg
332
499
Jen Bradley
/wp-content/uploads/2021/03/logo.png
Jen Bradley
2021-08-27 16:08:25
2021-08-27 16:12:54
Organizational Overview